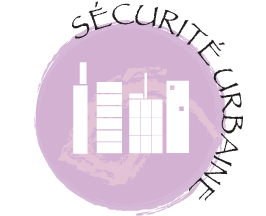 Urban Safety encompasses all elements related to objective safety, such as crime rates, the number of incidents and accidents, feelings of insecurity related to poor lighting, large amounts of graffiti, large groups of people on the street, etc.
Only a few years ago, Little Burgundy was regularly in the headlines as a venue for murder. Since then, the situation has evolved as a result of collective efforts in the community—especially the English-speaking Black community, which pooled its resources to find solutions to the violence and crime that were rampant in the area.
Following this evolution, the Burgundy Urban Mediation Project (BUMP) project was established in 2002. BUMP employs three mediators that patrol the area's public spaces, identify potential sources of violence and family problems, and accompany young people to available resources.
The mediators intervene to:
Prevent gang member recruitment;

Prevent recruitment for prostitution;

Prevent bullying and intimidation;

Prevent trafficking of drugs and firearms;

Prevent youth from dropping out of school;

Prevent vandalism.
They take action with people:
Who have trouble at school;

Who display suicidal intentions;

Who must be accompanied in court proceedings ;

Families facing various challenges;

Individuals asking for information about certain institutional processes.
As per the wishes expressed in the neighbourhood, this project has been managed by Prévention Sud-Ouest since early 2012. The project is monitored by a committee—composed of representatives from the police, housing services, the borough and the citizens—that evaluate its activities and budget. The BUMP Project has been a model intervention since its inception and is cited in various criminology courses.
The actions taken by this project and by various neighbourhood stakeholders have resulted in a significant decrease in crime rates in Little Burgundy. The citizens have regained possession of Oscar-Peterson Park and now feel safe there; various organizations use the park for activities and are present in the area. The residents also are less afraid of going out in the neighbourhood.
For more information:
Burgundy Urban Mediation Project
719, des Seigneurs
514-931-3157
Prévention Sud-Ouest
6000, Notre-Dame West
514-761-4151
This email address is being protected from spambots. You need JavaScript enabled to view it.