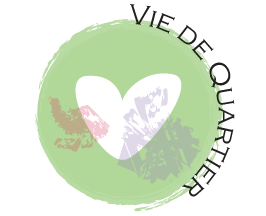 Little Burgundy is a diverse neighbourhood, home to people from a multitude of cultural communities. In order to build relationships among these different communities, the neighbourhood has developed a number of tools.
Events:
Black History Month:
Throughout the month of February, the neighbourhood plans a wide spectrum of activities including movie nights, conferences, exhibitions and dance/music shows to acknowledge the contribution of the Black community to the neighbourhood and to our society in general.
Burgundy Awards:
As part of Hooked On School Days in February, the members of the Youth Committee organize an awards gala to credit the work done by neighbourhood youth. Awards are given out to many young people who show promise in four categories: Improvement, Creativity, Effort and Community Spirit. The Gala is being held for the fifth time this year.
Winter Festival:
In 2015, Little Burgundy celebrated its first Winter Festival, Burgundy on Ice, at the skating rink in Oscar-Peterson Park. Activities included skating, snowshoeing, tug-of-war, skating lessons, hot chocolate and marshmallow roasting. Since winter 2017, the event takes place at Vinet park.
Spring in Burgundy:
Together with the neighbourhood residents and other organizations, the Little Burgundy Coalition is organizing an event to celebrate the arrival of spring. It takes place on the day when the borough distributes flowers to neighbourhood residents at the end of May, and many cultural activities are being planned. Residents are invited to come check out an exhibition opening featuring art by local artists, as well as music, dance, art creation and various booths run by local artisans and community organizations.
Saint-Jean-Baptiste Day:
A neighbourhood tradition that is not to be missed: the Saint-Jean barbeque, organized by Youth In Motion. Residents are invited to come celebrate and check out the performances.
Little Burgundy Festival:
Every year, the neighbourhood celebrates its cultural diversity at the Little Burgundy Festival. Kiosques are set up by various neighbourhood organizations and residents are invited to try foods from all over the world. Activities are on for the kids, and artists are there performing for the whole community. The Festival celebrated its 30th anniversary in 2015!
Christmas on Chatham Street:
To celebrate winter's arrival, children and their parents are invited to Chatham Street to meet Santa Claus, the Ice Fairy and other colourful characters. Organized by Amitié Soleil, this holiday gathering has a lot going for it: Christmas tree decorating, snowman building, story time and hot chocolate.
Meeting points:
The Café-Marché Petite-Bourgogne is a gathering place for the community. A market is organized twice a month, where low price and freshly products are sold. Also, you may enjoy delicious meals and buy groceries at the café from Monday to Friday. Located at 1845, St-Jacques Street - (514) 903-1840.
The Centre sportif de la Petite-Bourgogne is always busy, frequented by neighbourhood youth, seniors and families.
Centre culturel Georges-Vanier offers classes and free art activities, as well as an exhibition hall that is open to the public.
Various community organizations offer activities aimed at their target clientele.
The École De la Petite-Bourgogne and various CPE daycare providers are places where families meet.
The neighbourhood also has an extensive network of parks and green spaces along with Burgundy Path, which crosses the neighbourhood and is quickly becoming a major gathering place.
For more information:
To find out more about the neighbourhood, consult the newspaper Vues sur la Bourgogne, published four times per year in March, June, September and December.
The Coalition website will also be a great place to visit for information about neighbourhood activities.
A resource map of the neighbourhood is available at the Coalition office and in various neighbourhood organizations, for people who want to know more about the organizations and the different resources available.